A comprehensive solution is a package to enhance the quality of your company's presentations and communication. Attract new clients strategically via relevant channels online and via print media in a custom-made process tailored to suit your company. You will then find that the conversion of webpage visits and posts from social media into new clients will be much more effective.

The advantages are many when the creations of media and communication is managed in the same project, for example:


A cohesive creative process with full focus on branding and messages across all solutions.
A huge economic advantage - both financially and time wise. Over 35% savings based on our experiences.
Implementation and training becomes much more effective with all solutions being tested and used together.
We can track our results on the basis of the complete solution.
Promotional strategies can be more advanced and much more effective. View image.



An Example of a Comprehensive Solution:

Website or shop, film, print media artwork and social media

Website £450
Webshop integrated £250
Short film presentation £145
Artwork for letterhead, business cards, invoices £125
Artwork for brochure £125
Artwork for car sign £75
Social Media start up with 2 months support £150 Altogether £1320
for design, photography, establishing of website and webshop, film production, artwork for printed media and support.

(See also WebProLight £175)


Additional Cost

Webhosting
£80 per year for website and £50 per month for webshop
(There is an initial startup desposit for webshop, 3-6 months advance payment and cost for bank cards)


Print expenses
£250 for all the printed material, with 500 brochures and business cards

Print and mounting of car signs
£200 - £500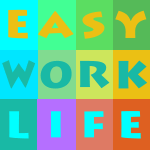 Our workflow methods, strategy, tuition and support are included.