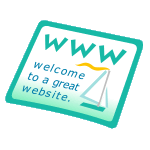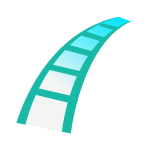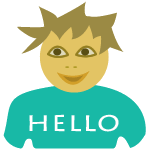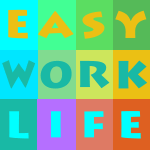 Web design
Design from: £168 - Hosting from: £65/yr

Website development is tied with production of films and other media, integration of social media, consultancy and great work flow methods.


Our web system is easy to understand how to use, easy to update and easy to integrate code into from other sources (YouTube, Facebook, Paypal, Twitter, Skype...)

The website menu is, as the word says, a menu and it should be visible at all times on all devices to present the content at the visitor's first glance. Users find our websites' navigation user friendly and logic and it can be viewed on all types of online devices.

A standard Website has 68 or 92 or more logically structured pages and these can be easily increased as required while maintaining the user friendly navigation.

Easy work life
Whether you are a client and you take an interest in the making of your marketing material, or you leave it mostly to us, you will find that we work in a very structured and focused way to achieve your goals as efficiently as possible.

Cost
The complete production of marketing material (website + media products + artwork for print) for our clients normally amounts to £350 for the most simple solution, up to between £2500 and £7500 for full-scale, unique web solutions with movies, animations, photography, text work, e-commerce and consultancy on how to promote your presence on search engines. The cost is depending on the complexity of the requirements.

Intranet




A part of your website may be for the employees eyes and use only from which the are able to produce unique pages for their customers, keep track of information and work on internal projects together. Using our system you can produce password protected areas with tailored access to individual employees and groups.

The intranet is developed alongside the website with similar design and functionality, at a very resonable cost. It will be tailored completely to your requirements and you will be able to add users and pages behind password.

Security and backup




Nothing online is secure from intruders who invest in hacking your system. Data are only truly secure when offline. However, there are ways to make online data more secure. For a small investment, proportional with the applied level of security, our clients can aquire certified security solutions embedded in the websites we develop.


We adapt both security and backup and even help you retrieve data if you have deleted pages by mistake. Contact Elizabeth Thomsen (+44) 07543281999 or elizabeth@ravenseyemedia.com to discuss your security and backup requirements.


Packages:


(Our systems all have the same quality. The price levels depend on variety of features (eg. blogs, newsletter design, social media accounts), distribution channels and number of webpages.)


Easy Work Life package
Fully exploit the potential of your products
Webdesign, film, social Media, workflow
Price from £350

Promotion starter kit
Work with experienced professionals who have a keen eye for the essence of your business
Website, various digital media, film/animation, print media, signs, SEO, tuition and support
Price £475 (£175 for WebProLight)





LIKE our Facebook PAGE and get the news about film releases, good offers, courses and share experiences working with media and IT.